Aganetha Dyck's Work featured in Vancouver Art Gallery
---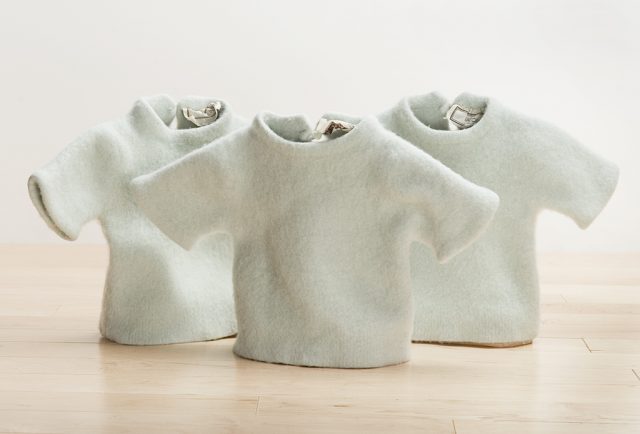 Aganetha Dyck,
Eaton Triplets
1976–81
Wool, textile.
Collection of the Vancouver Art Gallery, Gift of Peter Dyck
Photo by Tomas Svab, Vancouver Art Gallery
On now until June 9th, Aganetha Dyck's textile art will be featured in the Vancouver Art Gallery's Displacement. The exhibition features work which gives the viewer an emotional reaction.
To read more about the Vancouver exhibition click here, to read more on Aganetha Dyck and her work click here.